Evangelium Ireland invites you to an Evangelium Catholic apologetics conference, taking place on October 7th in The Imperial Hotel, Cork City.
This is a mini conference in October following the well received conference in October last year, and is the first time that an Evangelium Conference has taken place outside of Leinster, following various feedback for a regional conference.. It will involve a range of talks and workshops focused on key aspects of the Catholic Faith with a particular focus on different Education, Formation & Catechesis from a Catholic's perspective.
Key speakers at this year's event include Bishop Cullinan whose talk will be entitled "Defending the Faith in the Public Square' . Also speaking on the day will be Fr. Eamon Roche and Fr. Patrick Cahill who will be speaking on A Roadmap for Cathechisis & Christian Formation & Studying Discipleship at the School of Mary respectively.
Tickets for this mini conference lasting from 11AM to 4:30PM will cost €15. More details are available on Evangelium Ireland Facebook/ Instagram pages or via email to evangeliumireland@gmail.com
Please click on the Eventbrite link below to book your ticket for the conference today: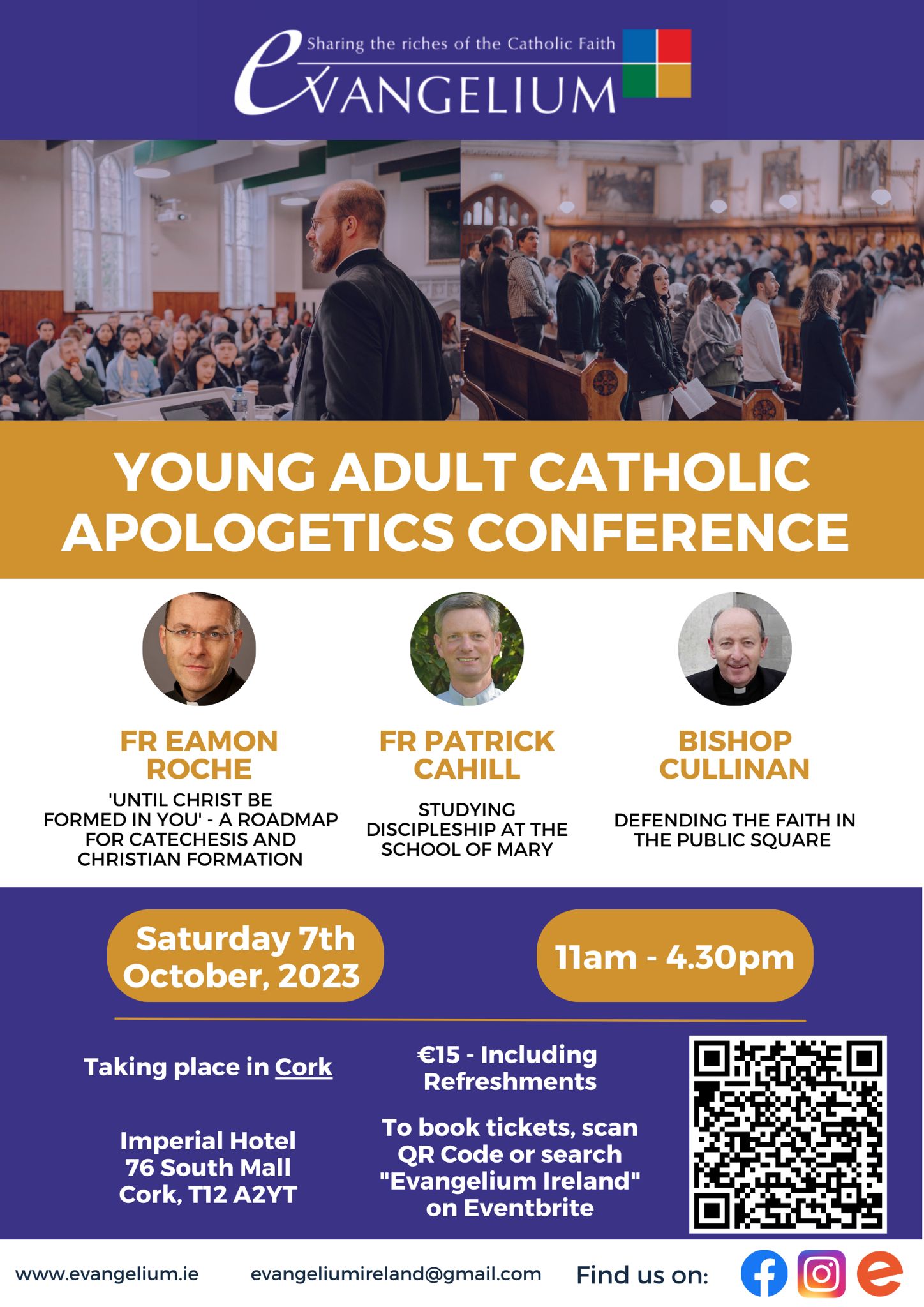 Dynamic speakers and interesting topics on key aspects of our Catholic Faith
Opportunities to socialise with other young people who share our Catholic faith
"Therefore go and make disciples of all nations" Matthew 28:19-20.
Find us on Instagram!   The Conference is organised by Evangelium Ireland.